It is so dang hot in my house right now! Our Air Conditioner died early Saturday morning. We had a guy (a cousin's husband) come out and he figured out what was wrong right away. He said he couldn't get the part until Monday, so we're sweatin' it out until then. Lots of fans blowing, but it's still not comfortable.
Thus I am still awake...
#firstworldproblems!!
So I decided, since I'm awake, I'll post a couple of more freebies for ya. I'm still posting templates I did back in 2007, so expect a few more in upcoming posts. This one is called "Big Ol' Flower," and I'm pretty sure you can figure out why. I needed a multi-photo layout one day, and this is what I came up with. Like it? If so, let me know.
And feel free to send me your layouts. :D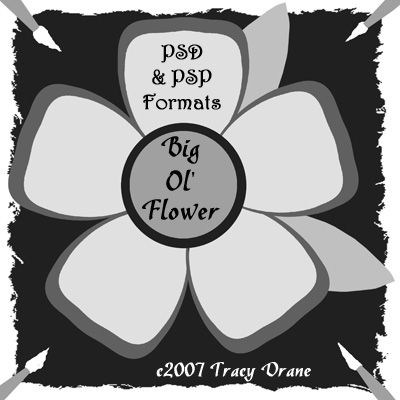 Big Ol' Flower Template

Download